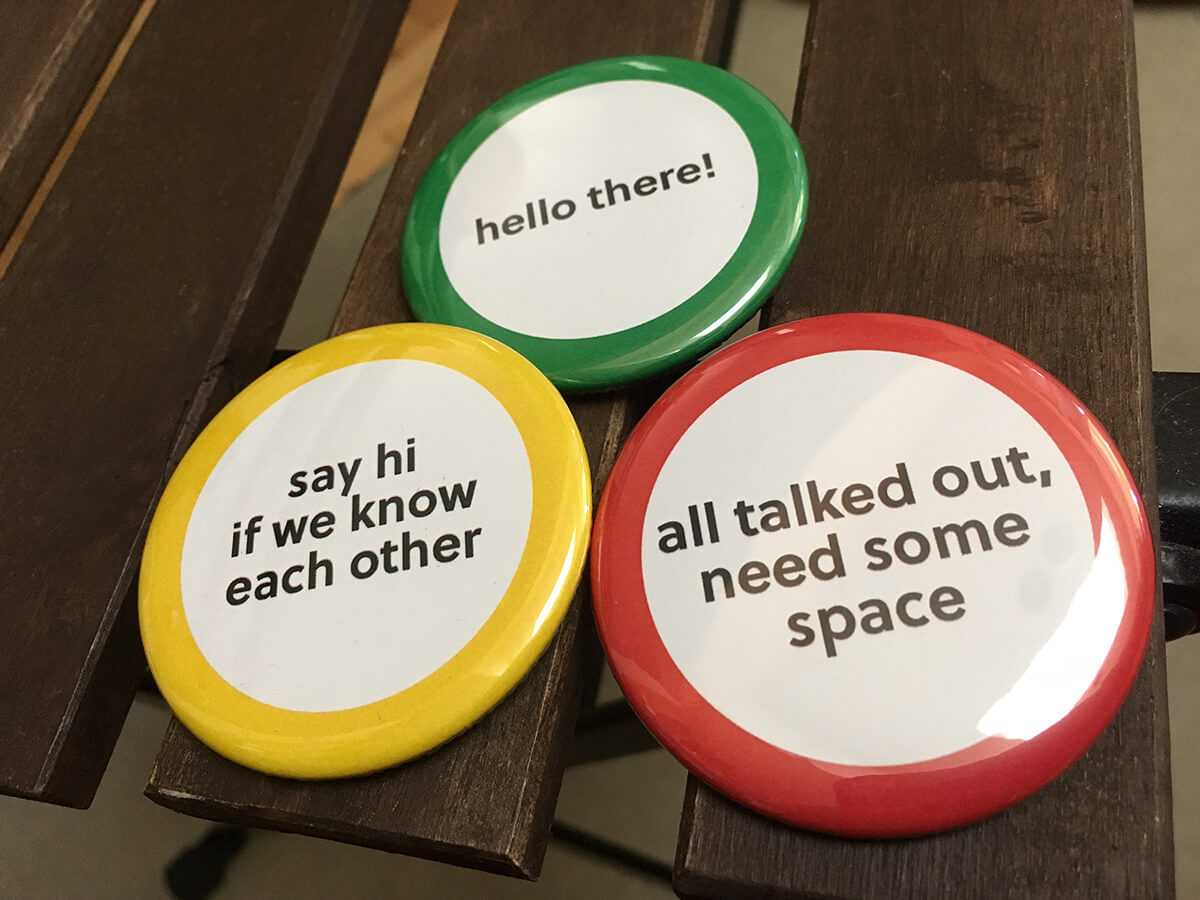 Color Communication Buttons
Inspired by the Austistic Self Advocacy Network's Color Communication badges, we adapted the idea into 2.25" round buttons. The idea is to give folx the option to swap between the buttons throughout the day.
Want to print your own or customize messaging? Feel free to use our button templates as a starter guide!
Download as PDF
Download as AI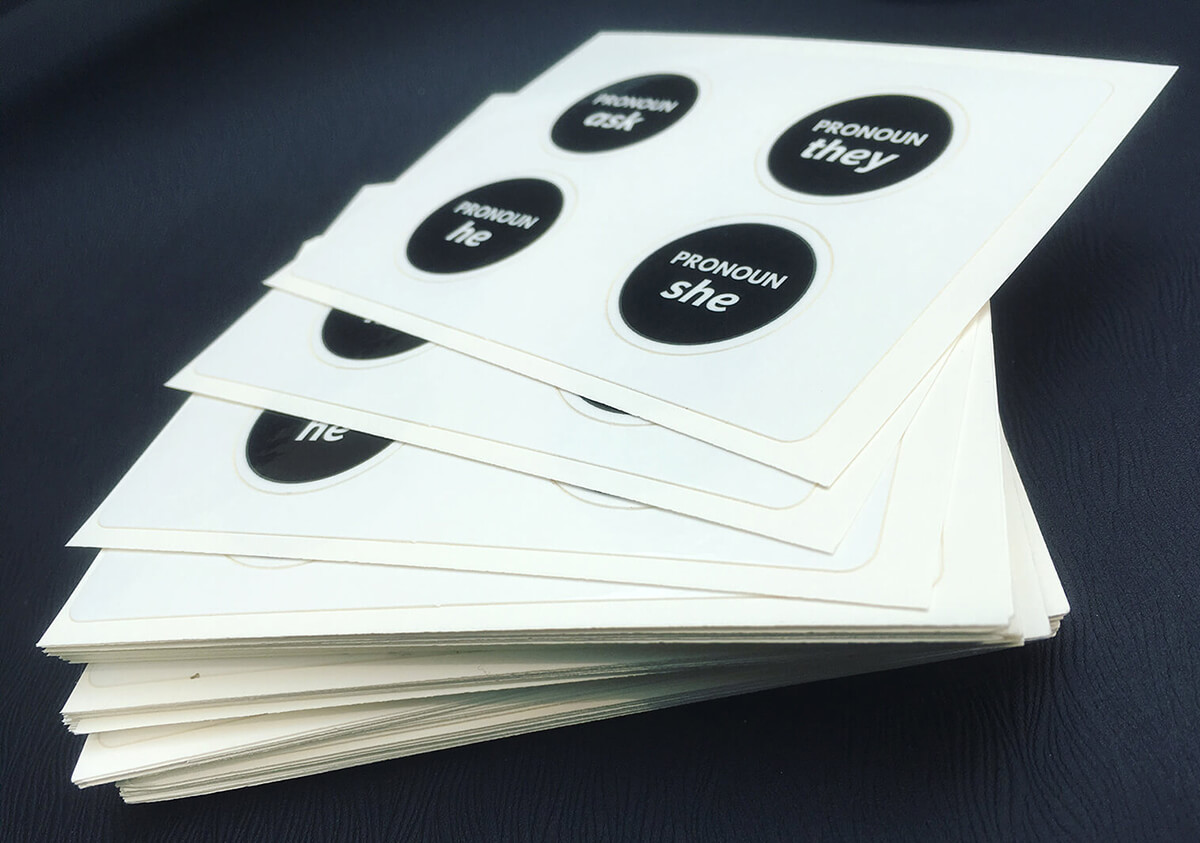 Pronoun Stickers
Pronoun stickers can help boost the inclusivity of events. Download our free 4" x 3" sticker sheet template (each individual sticker is 1" x 1") and customize to your liking.
Alternatively, you can buy sheets from us. Sold out!
Download as PDF
Download as AI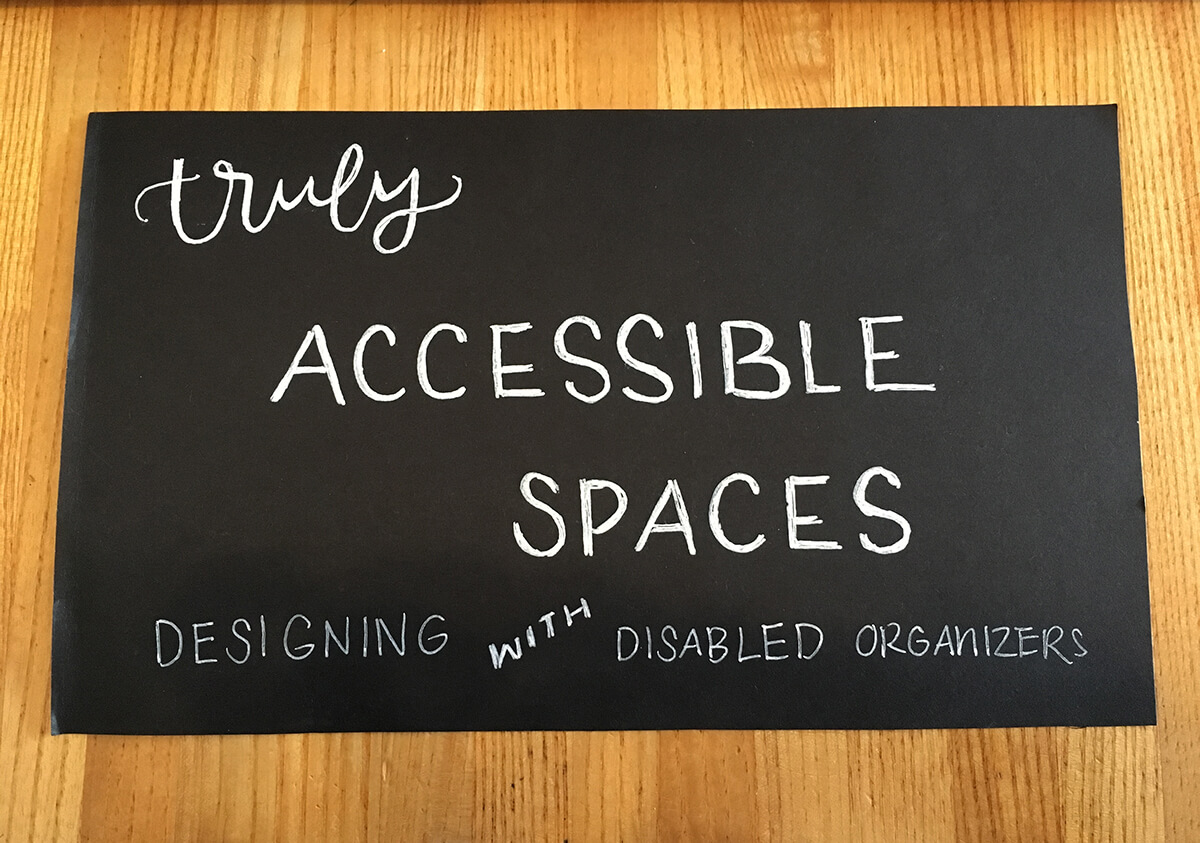 Accessible Spaces & Events
At 2018's Allied Media Conference, we led a discussion on "Truly Accessible Spaces: Designing WITH Disabled Organizers." If you're wondering how to create accessible spaces or where to find disabled organizers to hire, check out the session page or skip to the slides.
View session page
View slides